Antenna Measurement Training Services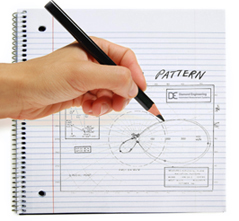 Diamond Engineering is now offering in-house or on-site antenna measurement training to instruct users how to utilize the DAMS system to incorporate the latest antenna measurement techniques. If you are looking for an expeditious way to efficiently measure any kind of antenna, our training sessions could be the perfect way to quickly get you up and running. Within a single day your company could be performing their own antenna measurements!
All Encompassing
Each training session will cover all aspects of the DAMS Studio software and DAMS Series hardware, plus hands-on instruction for performing the most common antenna measurement methods and techniques. Each session can be custom tailored for advanced or novice topics based on client needs.
Competitively Priced
Pricing begins at $2500 for in-house training at Diamond Engineering's facility located in Diamond Springs, California. For on-site training at your location, additional expenses will apply. All training sessions include a single (1) six-hour session with a complimentary lunch. Additional training hours are available upon request. If you'd like to schedule a training session or have any questions, please contact us.
Quote Request