Reference Positioning Tower
Overview
Diamond Engineering has designed this light-weight solution as a perfect alternative to a very large tripod. The composition is nearly entirely non-metallic which ensures minimized reflections. The Reference Positioning Tower is highly portable or can be mounted permanently. The default height is 2.5 meters, but can be built to nearly any height (please contact us for more information).
The Reference Positioning Tower includes a universal carriage which provides multiple mounting options around all four sides. We also offer a wide range of additional options, such as an automated polarizer to mount on the carriage which can provide high resolution polar positioning of your reference antenna or your DUT.
The thumb screws which secure the carriage in place enable quick and easy adjustments. It is designed to aim easily, and the square tubing ensures you're able to center your antenna or DUT without worrying about your antenna or DUT being misaligned on the mast.
We include an aluminum adapter for mounting a reference horn, but can also design custom mounting solutions for any antenna or DUT using metallic or non-metallic components. Please include these details when placing your order if so desired.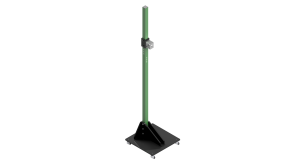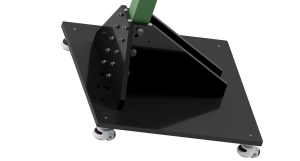 Frequently Purchased Together
USB/Ethernet RF Switch Matrix with SMA connectors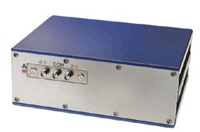 • Mechanical SPDT switch box
• High reliability, 10 million switch cycles
• 20W power rating (cold switching)
• High isolation, 85 dB typical
Broadband Reference Antenna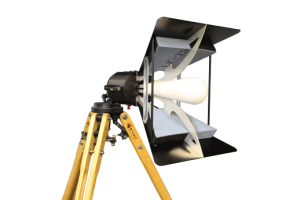 500 MHz to 40 GHz
Consistent 50 ohm impedance
50W Rx/Tx power
Milimeter Wave Guide Upgrade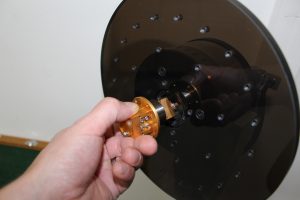 Much lower losses vs coax
Minimizes outside RF interference
Excellent for higher frequencies
Higher power handling capacity